Dharma Mentoring (150-300$ Sliding/Monthly)
Dharma mentoring includes: Monthly 1:1 private meetings (45 mins), weekly group practice and teaching sessions held on zoom for all students of the program and full-access to my online teaching library.
The online library resides on my LMS system, RUZUKU. There, you will be able to connect with other students around the globe and you will have access and be able to utilize my entire teaching library, which includes videos, texts, guided meditations and Dharma talks. For those who don't have access to a regular sitting community, this is often the next best thing.
I provide Dharma work for students at all levels of practice. Designed for those who would like to integrate study and practice of the dharma into all aspects of their lives. Focus will be placed on the needs and interests of the student and will look different for each person. Emphasis is placed on the cultivation of the eight-fold path as a means for developing a liberation-based lifestyle.
If you would like to begin the process you can email me directly: satisila74@gmail.com
HOW I SET MY FEE STRUCTURE
The income from the mentoring program compensates me not only for my current financial needs, but also allows me to recover costs I have incurred while accumulating my education, credentials, personal retreats, on-going therapy and professional trainings. I am committed to economic justice and feel strongly that the practice and teachings should be available to everyone. Therefore, I recognize that the pursuit of compensation simultaneously limits access for some. Therefore I want to make my financial motivations transparent.
I have devoted a majority of my professional career to the nonprofit sector, donation based-programs and incarcerated populations. I continue to teach programs that rely 100% on dana and generosity as part of my Dharma lineage. Over the course of every year I schedule and teach retreats and drop-in classes at various meditation centers around the country where my teachings are freely offered. This allows people to have access to me regardless of finances. I also offer many free online teachings thru my podcast that are available to all.
What I earn in that domain does not adequately address unrecovered and reoccurring costs and financial responsibilities to me and my family. So I bridge the gap through my work with private students in a professional mentoring capacity. Which is why my fees have to be adjusted accordingly.
-Dave Smith
---
Integrative Dharma Mentoring with Shannon Smith
Sessions are 45 minutes: twice or once a month depending. The focus is on developing and integrating mindfulness and heart practice meditations into all aspects of your life. If you are a woman in recovery and/or have small children at home this is a unique opportunity to integrate study and practice of the dharma into all areas of your life. Focus will be placed on the needs and interests of the student and may look different for each person.
Fee (75-150 Sliding)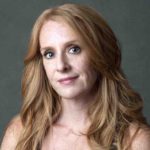 Shannon Smith began practicing the Dharma in 2004. Over the last decade she has been sitting and studying in the Theravada tradition integrating Dharma Practice and addiction recovery practices resulting in more than 25 years of sobriety. In 2014, she stepped out of a long and successful career to have her first son and to become a Co-Founder to a Buddhist-based Recovery Treatment Center working with recovering addicts and their families. During this time, she also graduated from a four-year teacher training program with Against the Stream Buddhist Meditation Society. Currently, she has relocated to Paonia Colorado to focus on cultivating a more sustainable lifestyle with her husband and two sons. Shannon has taught meditation, led Recovery groups and co-facilitated Year-to-Live groups since 2008. She founded the Secular Dharma Foundation with Dave Smith.
If you are a woman who would like some guidance and support with your Dharma please feel free to contact me. I am particularly interested and supporting women in recovery and/or have small children at home. Please contact me if you would like discuss the process.
-Shannon Smith
Contact Shannon: shannon@seculardharmafoundation.com
TESTIMONIALS
My name is Sarah T., and I'm 29 and live in Washington, DC. I first met Dave at a New Years retreat in 2018, after having a robust 5 year practice but feeling like I was seeing behind a pane of glass in life and practice. Learning from Dave has been an immensely special and powerful experience; I deeply appreciate his commitment to meeting folks where they are at and helping guide them to apply a secular perspective of the teachings in every day life. Dave is very attuned to students' patterns, and his compassion and thoughtfulness, paired with his smarts and way of kindly calling out the bullshit, helped me lean in to achieving clear-sightedness and acceptance of who I am in as many moments of my life as possible
My name is Jackie Rae Daniels, and I currently reside in Cache Valley Utah. I have been practicing meditation and integrating the Dharma in my life for about a year and a half. I have been working with Dave and Shannon Smith for over a year and have found an incredible amount of gratitude to the universe for shining the light on the Secular Dharma Foundation! Practicing and learning from Shannon and Dave has enhanced my recovery from substance abuse, and in turn my life, in a way I never could have imagined. This experience has granted me clarity, peace, and an overall sense of "okness" that has come with work, gentle persistence, and the expert guidance of Dave and Shannon Smith. One thing that has helped me specifically, is the presentation of these practices free from a monastic view. I don't know if I would have ever given this lifestyle a chance if it was only available from a religious approach. It's incredible to learn these ancient viewpoints from these two scholars, Dave and Shannon Smith. They offer a contemporary, applicable, and accessible approach to these transforming practices. I highly recommend this program to any one who is curious, and committed to doing things differently. Exploring new perspectives via practice, persistence, and studentship has provided a whole new way of life for me, and for that I am grateful.
My name is Joe Conniff and I live in Seattle, WA, and I've been practicing meditation and dharma for the last six years. I'd been following Dave's teaching for some time now, but about three months ago I discovered and joined the mentoring program, and have since found the experience to be extremely beneficial for my practice and personal growth. Aside from the personalized aspect of the 1:1's, which feels like I have unique guidance tailored to work with the successes and challenges in my practice, the weekly mentoring group sessions allow me to be in a virtual community with other practitioners, sharing insights and supporting one another. In conjunction with the interactive online learning platform, I've noticed tremendous progress and understanding in my practice, and I recommend this program for anyone who may be feeling stagnant in their practice, yet also for anyone who is looking to grow with a community with the support and encouragement of a kind and knowledgeable teacher.
My name is Randy and I live in Tulsa, OK. I have been developing a meditation practice off and on since 2001 and have been working with Dave since 2017.  Working with Dave has been important to my work, helped me establish a daily meditation practice, and helped me to study the dharma in a way that is useful to daily living. When I started working with Dave he helped me go from an unfocused practice to one that was clear, focused, and yet loose enough to deal with the realities of living in our world.  Dave has been able to assist me as my needs have changed. He has a detailed understanding of the dharma, and it is clear that he does the work himself and engages with his own teachers.  If you are new to the dharma, I highly recommend working with Dave due to his deep understanding of the practices and the cannon. For those who have been doing this a while, I recommend Dave due to the depth of his study and grounding in a non-monastic practice. Dave has also made himself available to the people he mentors in a weekly zoom call that has become a highlight of my week. The beauty of his teaching and the enjoyment of the group of people who work with Dave is a real treat. I live someplace where dharma practitioners are rare,  so I really appreciate the ability to connect with Dave.