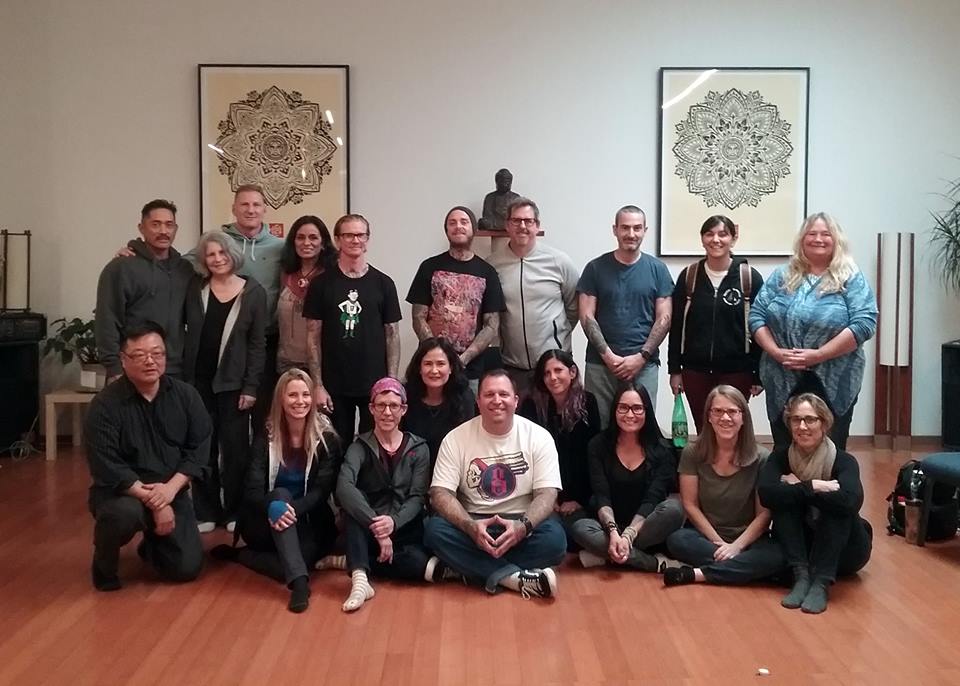 The Mindfulness Mentoring Program consists of one-to-one instructions in the practice and development of mindfulness and compassion (metta-vipassana). Emphasis is placed on the cultivation of the eight-fold path as a means for developing a liberation-based lifestyle. I will provide a ZOOM link for all students where we can meet face to face online. Times are flexible but limited to Monday-Thursday.
Regularly scheduled sessions support you in beginning and provide the application and structure of refining a practice over the long-term. The process also allows for the opportunity to integrate mindfulness practices into daily life. The cost of these ongoing sessions are offered on a sliding scale basis. .
If you would like to begin the process you can email me directly: satisila74@gmail.com
I look forward to hearing from you !
Mentoring options:
1). Mindfulness Mentoring Students (125-250$ sliding)
Sessions are 45 minutes: twice or once a month depending. The focus is on developing and integrating mindfulness and heart practice meditations (metta-vipassana). Mindfulness instructions and integration will be tailored to fit the needs of the student.
2). Dharma Mentoring (150-300$ sliding)
Sessions are 60 minutes.
 Sessions are scheduled as requested.
 This is offered for experienced students who would like to integrate study and practice of the dharma into all aspects of their lives. Focus will be placed on the needs and interests of the student and will look different for each person.
All students will have access to my online teaching portal thru RUZUKU. There, you will be able to connect with other students around the globe and you will have access and be able to utilize my entire teaching library, which includes videos, texts, guided meditations and Dharma talks. There are also several discussion groups that only students of the mentoring program can access. For those who don't have access to a regular sitting community, this is often the next best thing.
HOW I SET MY FEE STRUCTURE
The income from the mentoring program compensates me not only for my current financial needs, but also allows me to recover costs I have incurred while accumulating my education, credentials, personal retreats, on-going therapy and professional trainings. I am committed to economic justice and feel strongly that the practice and teachings should be available to everyone. Therefore, I recognize that the pursuit of compensation simultaneously limits access for some. Therefore I want to make my financial motivations transparent.
I have devoted a majority of my professional career to the nonprofit sector, donation based-programs and incarcerated populations. I continue to teach programs that rely 100% on dana and generosity as part of my Dharma lineage. Over the course of every year I schedule and teach retreats and drop-in classes at various meditation centers around the country where my teachings are freely offered. This allows people to have access to me regardless of finances. I also offer many free online teachings thru my podcast that are available to all. 
What I earn in that domain does not adequately address unrecovered and reoccurring costs and financial responsibilities to me and my family. So I bridge the gap through my work with private students in a professional mentoring capacity. Which is why my fees have to be adjusted accordingly.