CONTACT: seculardharmafoundation@gmail.com
DONATE HERE: Secular Dharma Foundation (tax deductable)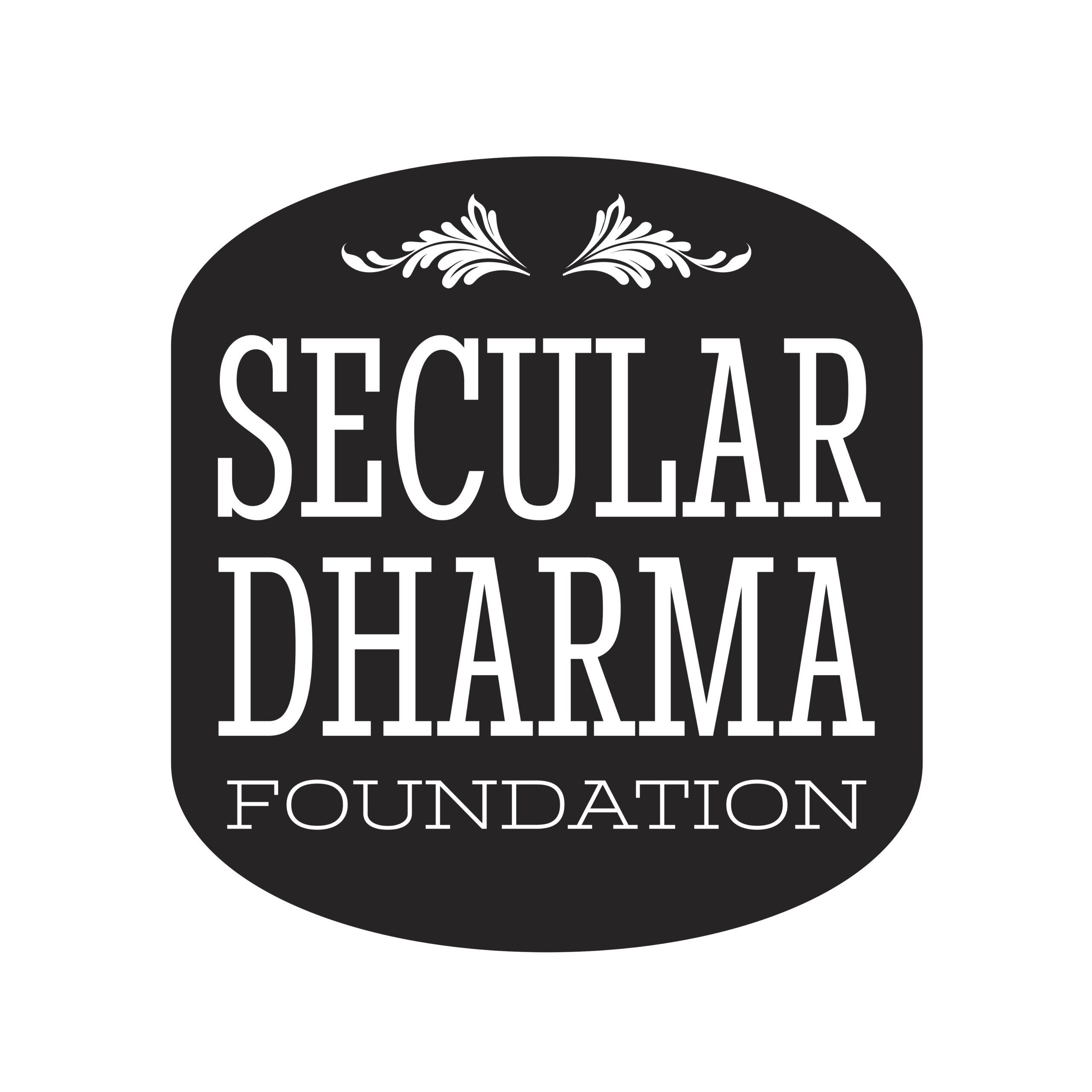 Mission: The mission of the Secular Dharma Foundation is to foster the advancement of emotional and psychological well-being through the education and integration of mindfulness, psychology, and various therapeutic modalities.
We provide educational tools and resources, mindfulness and emotional skills training through online resources, lectures, workshops, trainings and retreats.
Overview of Mission:
Mindfulness: We acknowledge the efficacy of first-person direct experience allowing for an open and honest exploration of the possibilities of our own embodied and shared humanity.
Psychology: We recognize the advancements and wisdom that has arisen as a result of historical and current understandings the mind and body through the various fields of psychology.
Therapeutic Modalities: We recognize the ongoing advancements in clinical psychology. We value the beneficial outcomes that transpire in ongoing therapeutic relations.
Goals:
1). To educate and provide evidence-based theory and instruction in the practice of mindfulness for the development of emotional and psychological health and well-being.
2). To implement and develop educational material for the pubic concerning the necessity for psychological and emotional health. We focus on mindfulness practice, emotional intelligence, trauma resolution and addiction recovery.
3). Develop and publish web-based resources, articles, podcasts, videos, interactive models and online classes and trainings.
4). Organize and create conferences, retreats, and workshops to educate, train, and instruct individuals through mindfulness practices for the sole purpose of emotional and psychological well-being.